The issue of nutritional supplement quality and purity has always been of great importance to Health Products Distributors, Inc. (HPDI). We entered the nutritional supplement industry in 1988 with the intention of providing the most pure and effective products possible and engaged in practices that ensured that our intentions for the highest quality and purity have been met (see below).
This issue is very important to me because on a daily basis I am dealing with the selection of ingredients, the selection and performance of our manufacturers, and the monitoring of product quality and testing.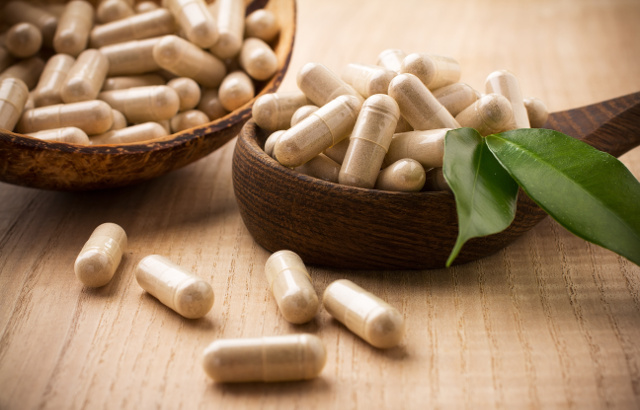 GOOD MANUFACTURING PRACTICES (GMP) COMPLIANCE
Unfortunately, not everyone in the nutritional supplement industry did the same thing as HPDI. This has led to the industry organizations such as NPA and the FDA strengthening the good manufacturing practices (GMP) requirements and ensuring that the companies responsible for producing nutritional supplements were following the GMPs.
The issue of compliance with these GMPs is an ongoing concern. For example, in early February, the Office of the Attorney General for the state of New York sent cease and desist letters to four major US nutritional supplement retailers ordering them to stop selling seven herbal dietary supplements in their store brands.
The stores are GNC, Target, Walgreens, and Wal-Mart. The products are echinacea, garlic, ginkgo biloba, ginseng, saw palmetto, St. John's Wort, and valerian root. An investigation of these products implied that several or all of the seven products tested are "either unrecognizable or a substance other than what they claimed to be, and therefore constitute contaminated or substituted products."
The Natural Products Association (NPA) responded by letter to the Office of the Attorney General for the state of New York questioning the methodology for testing of the herbal ingredients and clearly state that federal regulations protect consumers. The link to the NPA's letter is here.
THE HPDI APPROACH TO QUALITY SUPPLEMENTS
For the record, we provide below practices that HPDI follows to ensure that our customers are getting the most effective supplements available. To accomplish this goal, we focus our expertise on the following areas:
Building a Line of Supplements Based on Strong Basic Research and Clinical Studies
Formulas carefully designed to include ingredients demonstrated to be effective in clinical trials and research studies.
Formulas balanced across the product line, so that consumers do not get either an excessive amount of any ingredient or an inadequate amount of important substances known to be important for balance in the body.
Avoidance of a "shotgun" approach in formulation in which every possible ingredient known to be useful for a condition is included in a product. This approach often leads to imbalances in an overall supplement program.
We maintain knowledge of latest nutritional research and clinical studies, and also maintain strong personal contacts with knowledgeable authorities in the field. We improve our formulas whenever possible.
The Highest-Purity, Highest-Quality Ingredients
HPDI uses only the purest ingredients available (often USP or Pharmaceutical grades) and we specify a guaranteed or standardized potency whenever possible.
Raw materials are obtained from reliable suppliers dedicated to providing the highest-quality ingredients.
Our products are designed not to target price points, but to achieve the best results. For example, we choose whenever possible to use coenzyme forms of vitamins in our formulas that may cost ten times more than the usual forms used by vitamin manufacturers. Coenzyme forms of vitamins are the forms that are used in the body and are usually found in food.
Use of the nutrient carriers best recognized and utilized in the body. We avoid sulfates, chlorides, carbonates, and oxides. As appropriate, we use Krebs cycle bionutrients (citrates, alpha ketoglutarates, succinates, fumarates, and malates), amino acid chelates (arginates, glycinates, aspartates, lysinates, etc.), and body-specific carriers (picolinates, polynicotinates, etc.).
Giving the body options by providing multiple mineral carriers. For example, we often use both Krebs cycle and amino acid carriers.
Formulating and packaging products that contain fatty acids to best protect them from oxidation both in the bottle and in the body. This may include the use of a gelcap, Vitamin E, ascorbyl palmitate (fat-soluble Vitamin C), rosemary, or a coated tablet to keep out moisture and oxygen.
Our manufacturers generally include desiccants in the bottles of capsules and tablets in order to retain freshness.
Minimizing or Eliminating Unnecessary Fillers, Carriers, Excipients, Food Antigens, Preservatives, Coloring Agents, and Other Additives.
Exclusion of wheat, gluten, corn, dairy, eggs, yeast, simple sugars, preservatives, artificial colorings, and artificial flavorings in our products.
Exclusion (with just a few necessary exceptions) of rice, rye, barley, oats, soy, tomatoes, wax, and salicylates.
Exclusion of dicalcium phosphate, rice powder, or synthetic fillers such as povidone. When absolutely necessary, we only allow USP grade microcrystalline cellulose as a filler.
Avoidance of all lubricants with the exception of magnesium stearate, stearic acid or ascorbic palmitate in small amounts (less than 2%) when necessary for successful manufacturing of tablets or in some cases capsules.
The following link provides additional information on our approach to the excipients we allow in the HPDI products – HPDI Statement on Excipients
Working with Experienced and Trustworthy Manufacturers and Suppliers
We conduct business only with manufacturing companies that are trustworthy, understand HPDI's philosophy and approach to product formulation, pay close attention to our guidelines, and have excellent reputations for using "good manufacturing practices" (GMPs).
We have worked with many of our manufacturers for over 10 years. For any new manufacturers we work with, an intense education program is engaged in that quickly brings them up to date concerning our demands for high-quality products.
HPDI products are produced by manufacturers of superior-quality supplements following FDA manufacturing guidelines and who have cGMP certifications from the most demanding certifiers such as NSF and NPA.
In conclusion, I want to assure you that HPDI is continually monitoring the quality of the products we provide to our customers and improving them in any way possible!!