Ever heard of Dr. Benjamin S. Frank? Chances are good you haven't. But his pioneering research on the remarkable health benefits of dietary nucleic acids (RNA, DNA, nucleotides, nucleosides) is changing the world of nutrition. In fact, it's revolutionizing our understanding of it.
If you have heard of Dr. Frank, maybe you read his book, Dr. Frank's No-Aging: Eat and Grow Younger. It was a New York Times bestseller in 1976.
Or maybe you saw his technical treatise, Dietary Nucleic Acid Nutrition and Therapy (1977). That was his masterpiece on the topic of dietary nucleic acids for health. (If you read it, then you're probably a doctor, nutritionist, or health researcher.)
Perhaps you've come across articles on Dr. Frank's RNA research by Ward Dean, MD or other doctors and scientists writing on advanced nutritional topics. Maybe you follow my blog posts, such as "9 Things To Know About Rejuvenate!™ Superfoods."
[Update! Also see Part Two of this article:
"Dietary Nucleic Acids – Dr. Benjamin S. Frank, Part 2"
]
IMPORTANT THINGS TO KNOW ABOUT DR. BENJAMIN S. FRANK
Four important things to know about Dr. Benjamin S. Frank:
1) He pioneers the use of dietary nucleic acids as therapeutic agents in anti-aging and degenerative diseases
2) He proves that dietary nucleic acids are safe and effective natural means to support optimal health
3) He discovers and documents many beneficial effects through his research studies
4) He creates a simple diet based on high-RNA foods he recommends for individuals who wish to gain these benefits.
Dr. Frank performed numerous research experiments using humans and animals on health effects of dietary RNA. In fact, he was among the first to report significant health benefits with a dietary approach. In this respect, he is perhaps the founder of dietary nucleic acid therapy.
Today, Dr. Frank might win a Nobel Prize in Medicine. Because what his research shows about the health effects of dietary nucleic acids is nothing short of groundbreaking.
Nobel prizes are not awarded posthumously. But if they were, he would be an ideal candidate for nomination because of the incredible potential nucleic acids hold for improving human health. However, it is important to note that despite their amazing benefits, Dr. Frank never regarded dietary nucleic acids as medicines, but as natural nutrients essential to health.
PIONEERING THERAPEUTIC APPLICATIONS OF  NUCLEIC ACIDS
Dr. Benjamin S. Frank was born in 1923 and became a physician in New York City. He was both a practicing medical doctor and a PhD molecular biologist. This fact made him uniquely qualified to study nucleic acids from both practical and theoretical perspectives. From the 1950s through the mid-1970s, Dr. Frank pioneered the use of dietary nucleic acids for therapeutic purposes in aging and degenerative diseases.
Dr. Frank was not the first to examine the effects on nucleic acids for boosting health. As Dr. Ward Dean has written, experiments with nucleic acids were performed early in the twentieth century. For example, Dr. C.S. Minot in 1908 was the first to propose that nucleic acids were vital for the cellular health of cells and essential for longevity.
In 1928, Dr. T. Brailsford Robertson in Australia presented the first experimental evidence that nucleic acids could promote longevity in a series of studies on mice. By the mid-1940s, Dr. Thomas Gardner at Hoffman-LaRoche replicated Dr. Robertson's work with several modifications.
In the early 1970s, Dr. Max Odens performed experiments with RNA and DNA using rats that confirmed earlier work, and produced exceptional results. Other researchers (primarily in Europe) focused on using injectable organic-specific animal tissues containing nucleic acids as therapy for corresponding organs in humans.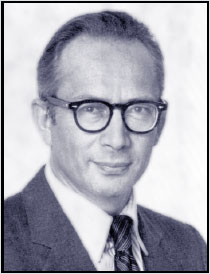 DR. FRANK'S CONTRIBUTIONS
The contributions of Dr. Frank in many respects overshadow those of his predecessors and contemporaries in the realm of RNA research. He not only performed his research studies over the course of many years, but he also performed many of them using human subjects. It was his role as practicing physician that allowed him to see for himself the direct benefits his subjects gained from dietary nucleic acids.
Moreover, as I noted above, beyond experimenting with RNA extracts in his laboratory or confining the results of his human studies to technical works or scientific publications, Dr. Frank chose to develop concrete recommendations that anyone can follow. That is, he intentionally explores the RNA content of common foods in order to make the benefits accessible to ordinary people. He then builds the no-aging diet around foods providing the highest levels of dietary nucleic acids.
Dr. Frank acknowledges the work of earlier scientists and medical researchers who investigated nucleic acids and their role in health. Yet, he himself distinguishes his work stating:
"I aim at improving the health of the entire body rather than one organ or one disease at a time; my therapy involves both RNA and sometimes DNA; my patients take them orally, as in the diet, not by injection; and I regard nucleic acids not as medicines but as natural nutrients." (73)
Dr. Frank's writings often are technical and theoretical. But his focus on the practical aspects of nucleic acid therapy in Dr. Frank's No-Aging Diet distinguish him from all previous nucleic acid researchers. This work is his accessible, highly readable guide to the dietary program he developed for his patients. As I noted previously, he fully intended his diet to be easy to follow by anyone.
It is the simplicity and practicality of Dr. Frank's diet that makes his book compelling, as well as popular enough to be a bestseller. Not an easy feat.
HEALTH BENEFITS OF NUCLEIC ACIDS REPORTED BY DR. FRANK
Dr. Frank reports many health building, rejuvenating, and anti-aging effects of dietary nucleic acids. Direct benefits he observed include:
• Significant increase in "energy" or activity
• Anti-anoxic effects (i.e., reduced shortness of breath)
• Improved capacity to tolerate low temperatures
• Reduced skin wrinkling and increased skin elasticity
• Better cognitive performance
• Enhanced immunity
Dr. Frank also reports results he gains from using nucleic acids for a variety of health issues and specific conditions:
• Arthritis
• Atherosclerosis
• Hyperlipidemia
• Cancer
• Diabetes and complications
• Emphysema
• Colds
• Glaucoma
• Poor vision
• Retinitis pigmentosa
• Reduced skin wrinkles
• Acne
• Hair growth
• Psoriasis
• Diverticulitis
• Memory loss
• Parkinson's Disease
• ALS
• Bell's Palsy
• Lupus erythematosus
This list is quite extensive and impressive. In Part Two of this article, I will expand on the mechanisms by which dietary nucleic acids support optimal health. I will also delve into the details of Dr. Frank's no-aging diet recommendations in order to show how individuals can create their own ideal high-RNA diets.
~~~ END OF PART ONE ~~~
SOURCES & RESOURCES
The Problem of Age, Growth and Death. C.S. Minot. Putnam's Sons, 1908.
"On the influence of nucleic acids of various origin upon the growth and longevity of the white mouse. " T. Brailsford Robertson. Australian J. Exp Biol Med Sci, 1928, 5: 47–67.
"The effect of yeast nucleic acid on the survival time of 600 day old albino mice." Thomas Gardner. J Gerontol, 1946, 1: 445–456
"Prolongation of the life span in rats." Max Odens. J. American Geriatrics Soc., 1973, XXI: 450–451.
BOOKS BY DR. BENJAMIN S. FRANK
Dr. Frank's No-Aging Diet: Eat and Grow Younger. Dial Press, 1976.
Nucleic Acid Nutrition and Therapy. Rainstone Publishing, 1977
Nucleic Acid and Anti Oxidant Therapy of Aging and Degeneration. Royal Health Books, 1977.
Nucleic Acid Therapy in Aging and Degenerative Disease–A Metabolic Approach with DNA, RNA, and Related Metabolites. Psychological Library, 1968.
ARTICLES ABOUT DR. BENJAMIN S. FRANK
Ribonucleic Acid Part One: A Highly Effective Anti-Aging Supplement by Ward Dean
Ribonucleic Acid Part Two: Review of Potential Anti-Aging Effects by Ward Dean
Ribonucleic Acid Part Three: Potential Therapeutic Uses: Review of Clinical Experience with RNA by Ward Dean
Revisiting a Scientist's Work: New Studies Reinforce Older Ones…RNA Therapy May Slow Down Aging by Jeffrey Laign
SELECTED ARTICLES FROM THE HPDI BLOG
High-RNA Rejuvenate! Superfood by Hank Liers, PhD
9 Things to Know about Rejuvenate!™ Superfoods by Fred Liers, PhD
BE HEALTHY WITH REJUVENATE!™ BERRIES & HERBS by Fred Liers, PhD
Super-Tasty Morning Nutritional Drinks by Dr. Hank Liers & Fred Liers, PhD
Living with Radiation: Protection Starts Today by Dr. Hank Liers
PRODUCT REVIEWS
Rejuvenate! PLUS Superfood is High in DNA and RNA with sprouts, chlorella & more by Mike Adams
Product Review: Rejuvenate Berries & Herbs superfood is rich in RNA, plant proteins by Mike Adams
Superfood for Cellular Survival by Dr. Mark Sircus
MIKE ADAMS INTERVIEWS DR. HANK LIERS
Interview with Dr. Hank Liers, Part 1: Nutritional supplements and cellular energy
Interview with Dr. Hank Liers Part 2: High-RNA superfoods
Interview with Dr. Hank Liers Part 3: Chemical sensitivities and chlorella detoxification
Interview with Dr. Hank Liers Part 4: Reversing mass chemical contamination
Interview with Dr. Hank Liers Part 5: Superior nutrition for pet health
PRODUCTS