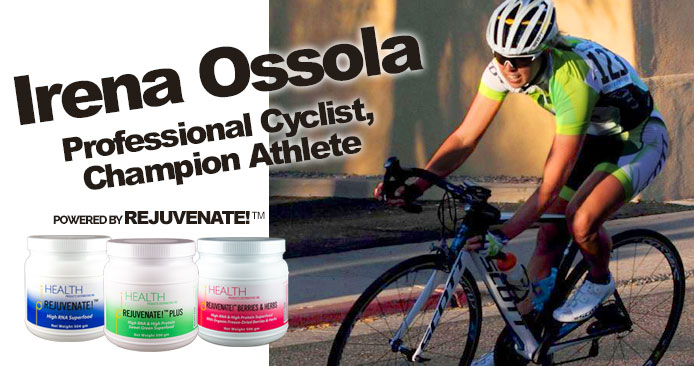 HPDI is pleased to announce sponsorship of professional racing cyclist Irena Ossola. Irena races at the elite level as part of International French and Canadian 2017 SAS – MACOGEP Pro Cycling Team. She competes full-time in races all across the United States and Europe. Irena is also a cycling coach, bike tour leader, and a graduate of Columbia University. She regularly trains in Santa Fe, New Mexico and Tucson, Arizona.
Recently, Dr. Hank Liers met with Irena to discuss nutrition for high-performance athletes, and her current experience using Rejuvenate! high-RNA superfoods for cycling performance and recovery. Her plan is to continue using Rejuvenate! superfoods and incorporate additional HPDI foundational supplements into her nutrition program.
Irena initially discovered Rejuvenate! superfoods last year as part of her nutrition regimen. She reported increased energy and faster recovery times using as little as one-scoop of Rejuvenate!™ PLUS and/or Berries & Herbs, which she added to her already "clean" diet. She often would combine 1/2 scoop of each formula into a smoothie consumed after training sessions or races. During periods when she paused her intake of Rejuvenate, she noticed recovery took longer.
After recognizing the competitive advantages afforded her by Rejuvenate! superfoods, Irena has become a convert to a high-RNA lifestyle that includes significant levels of dietary nucleic acids daily from two or more scoops of Rejuvenate! PLUS, Berries & Herbs, or original. With HPDI's nutritional sponsorship, Irena has been able to increase her intake of HPDI's unique superfoods.
On Facebook she recently wrote about her consumption of Rejuvenate!™ superfoods:
"I am a full supporter of the Health Products Distributors, Inc. products and using the Rejuvenate! superfoods in my recovery smoothies. I can feel the difference in my workouts and my everyday energy by incorporating them in my already clean diet. This is not just a sponsor testimonial, but honest truth! I raced 3 days last weekend, and have done 5 hard workouts in 7 days and am continually astonished at what my body has been able to do since using the products."
Irena already feels additional increases in energy and experiences faster recovery times as she boosts her intake of Rejuvenate! superfoods. She also has begun incorporating other foundational supplements like Multi Two (caps), Essential Fats Plus E (essential fats, and Ultimate Protector into her regimen.
We at HPDI are excited that we can contribute to Irena's nutritional program. We anticipate great things to come! You'll be hearing much more about Irena and her team in the coming months. Again, we are pleased to officially announce that Health Products Distributors, Inc. now sponsors Irena and her elite level women's cycling team, Cloud Racing.
IRENA OSSOLA: "SHE WORKS" DOCUMENTARY FILM PROJECT
For many reasons this is an exciting partnership! I'm sure we'll blog a lot in coming months about natural nutritional advantages for athletes. But there is another reason to be excited.
Irena is the highlighted in a new documentary titled "She Works," about women in professional sports.
Because whether its basketball, soccer, or cycling, professional female athletes such as Irena Ossola typically struggle with a lack of promotion and financial support. The "She Works" video documentary project will feature Irena and will raise awareness and hopefully stimulate meaningful discussions about gender inequality in professional sports.
The "She Works" video project has a shoestring budget of $4,500 raised through a 15-day Kickstarter campaign that ended March 28, 2014. Additional funding contributions are welcome. Please contact us at support(at)integratedhealth.com or 520-896-9193.
If you are interested in sponsoring Irena and/or Team Cloud, you can contact her directly at ossola.irena(at)gmail.com or 505-795-6832. Also, please visit her website (www.OssolaSport.com).
Learn more about "She Works."
IRENA OSSOLA PHOTO GALLERY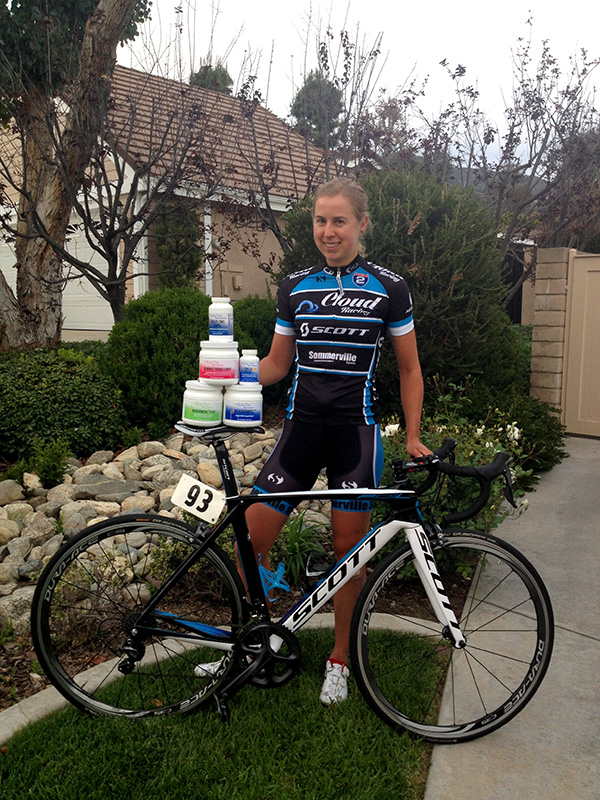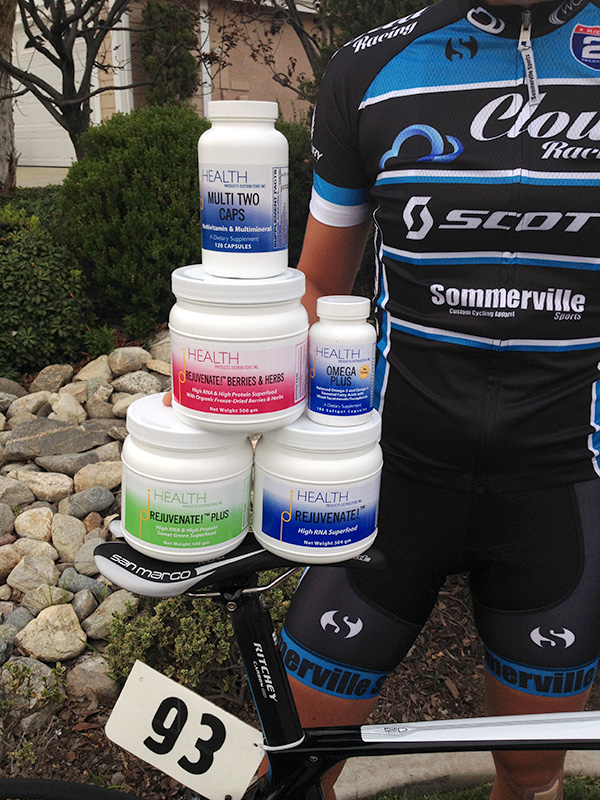 IRENA OSSOLA PAGES AND LINKS
Irena Ossola's page on the HPDI website: www.integratedhealth.com/irena-ossola-products.html
Irena's personal website and blog: www.OssolaSport.com
Irena's Facebook page
Irena's Instagram page
"She Works" Documentary Film Project at Kickstarter.com: www.kickstarter.com/projects/831264978/she-works