I love spending time in the kitchen coming up with new recipes that optimize nutrition and taste good. One of my favorite ways of getting excellent nutrition into myself and my family is through the preparation of exotic egg dishes. Although I enjoy eggs by themselves, I much prefer to prepare combinations of eggs with vegetables.
Whenever possible I use vegetables grown in my garden with the use of rock dust, worm castings, compost, and special fertilizers. Please see my blog post entitled "Gardening for Super Health" to learn more about my gardening methods!
Recently I prepared an exotic egg dish and shared it with Bob, our webmaster. Bob also loves to prepare and consume high-quality foods and commented that he would surely go to any restaurant that would prepare a dish such as this. He suggested that our blog readers would enjoy it as well. So here it is!!
HANK'S EXOTIC EGG DISH
INGREDIENTS
1) Organic greens from the garden including red kale, lacinato kale, cabbage leaves, broccoli leaves, beet greens, and parsley.
2) Onion (organic)
3) Yellow zucchini (organic)
4) Tomato (organic)
5) egg plant (organic)
6) Green peppers (organic)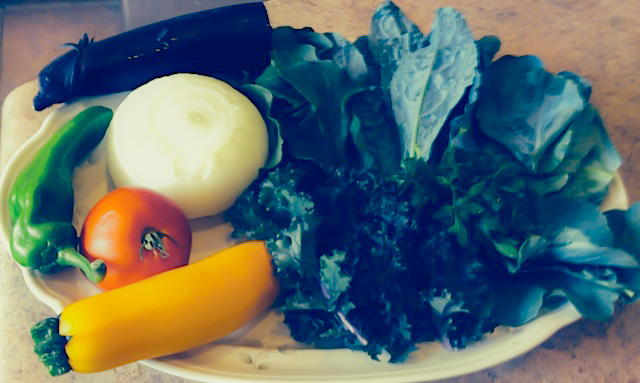 7) Spinach (organic)
8) 7 organically grown eggs (from local farmer ideally)
9) 2 tablespoons of organic coconut oil
10) 1 tablespoon of organic cold pressed extra virgin olive oil
11) Spices including garlic, black pepper, turmeric powder, and sea salt
12) Optional – turkey bacon, shiitake mushrooms, butter.
HOW TO PROCESS IN THE KITCHEN
1) Begin by cutting items 1–6 into bite size pieces
2) Put coconut oil into a 10–12″ skillet (I prefer salad master cookware) and heat with low-medium setting.
3) Add the cut vegetables and cook until partially done (not too much!) and add the spices in amounts that please your taste buds.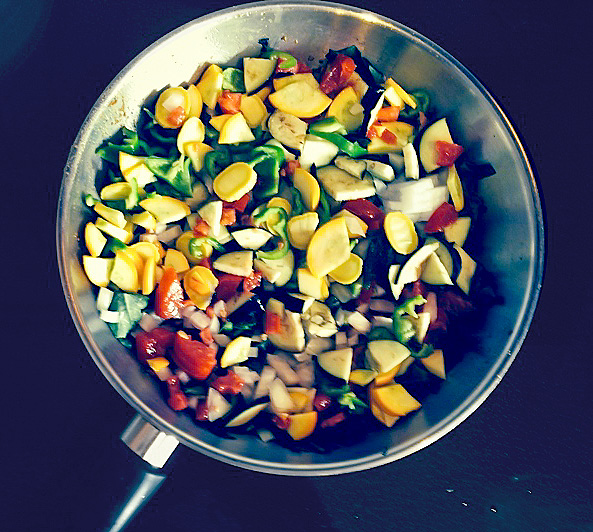 4) Then add a good amount of spinach on top (I use 1/2 bag of Trader Joe's spinach) (about 3 ounces).
5) Now crack open the eggs and add them on top of the spinach. Put the skillet top on and increase the heat just a bit.
6) When the egg albumin begins to turn white, use a spatchler to break up all of the egg yolks and thoroughly mix them into the vegetables.
7) Put the cover back on and continue to cook – mixing occasionally until the consistency is firm, but not overdone.
8) Remove from heat and sprinkle the olive oil on top and gently blend into the dish.
SERVE AND EAT!!!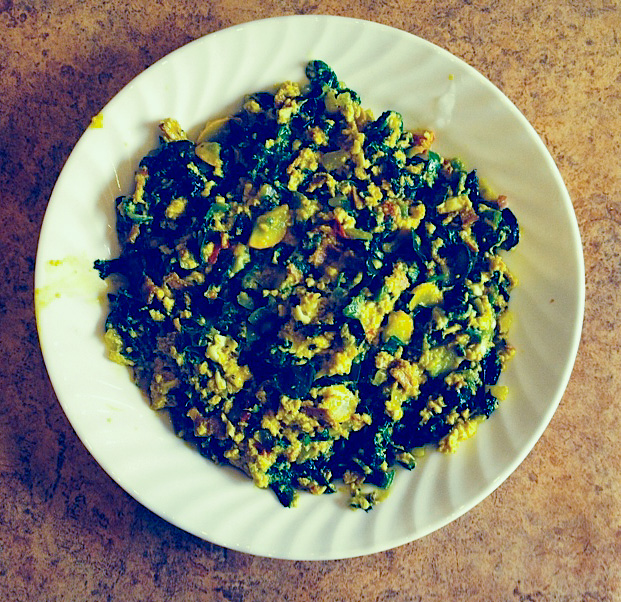 REJUVENATE RECIPES
As you might guess, I am a big consumer of our Rejuvenate! products and equally creative in the kitchen when looking for new ways to enjoy them.  Here are a few of my recent concoctions using Rejuvenate! superfoods.
1) PEACHES WITH REJUVENATE! BERRIES & HERBS AND KNUDSEN 'Just Aronia' and 'Just Concord Grape' Juices
I recently picked several hundred organic peaches from my super productive peach tree. I took a few peaches (2–4) and sliced them into a bowl. I then sprinkled 2 scoops of Rejuvenate! Berries & Herbs on top of the peaches. I added about an ounce or two of Knudsen's 'Just Aronia' and 'Just Concord' juices and mixed everything with a spoon. You could use any of the other Knudsen Just Fruit juices (cranberry, pomegranate, blueberry, tart cherry, etc.) Then I enjoyed this tasty, highly nutritious treat!! :=))
2) REJUVENATE! BLEND WITH MIXED JUICES
This week I put about 1 oz each of 'Just Aronia' and 'Just Concord' grape juice in a quart jar along with 1 oz of Santa Cruz Organic Lemon juice. To this I added 2 scoops of Original Rejuvenate!, 2 scoops of Rejuvenate Plus, and 1 scoop of Berries and Herbs. I added enough water from my water ionizer to fill the jar, put on the cap and shook vigorously. This was a good portion of my food intake for the afternoon and evening.
3) REJUVENATE! DRINK FOR MY GRANDSON
In a one-half-quart jar, I add 2 oz of organic unsweetened almond milk, 1 scoop of Rejuvenate Plus, 1 scoop of Rejuvenate! Berries & Herbs, the contents of a PRO-C capsule, the contents of a Multi Two (multivitamin) capsule, a little chipped ice, and enough ionized water to fill the jar. I cap the jar and shake it vigorously. My 6-year-old grandson Olin happily drinks this super-nutritious concoction with a straw! He drinks about three of these drinks daily – lucky guy!!!