HPDI's sponsored women's pro cyclist Irena Ossola had a great 2014 for training and racing. She intends 2015 to be even better. We share her thoughts, reflections, and resolutions about her 2014 training, as she heads into a new year primed for success. ~
RESOLVING 2014
Last week I made a resolution…not for 2015, but for the last week of 2014.
To be the badass cyclist that I am and ride till I showed 2014 what I was made of. And I did. I escaped the cold snowy rollerville of Santa Fe, NM and drove out to Tucson, AZ. I took the week of Christmas to be in the best place I could for myself, with Alfred (my bike).
Sometimes with training, and even life you have to step back and look at what you really want and enjoy. It's not about the money, or presents, or material things, but the experiences, adventures, and lifestyle you have. Whether you're with others or experiencing something for yourself, it's about the moments that bring alive that true happiness within you.
I resolved to be free on my bike, exploring the parts of my mind and internal problems that I can only reconcile on Mt. Lemmon in those deep long hours of climbing and pedaling. And 27 miles uphill gives plenty of opportunity for that.
There are places, our happy places, where everything just disappears and the world somehow feels right….This picture is from one of mine.
With fitness, especially as a professional athlete we know our bodies so closely and know when we are fit or feel good. And usually through the somewhat inconsistent off-season of cross training and indoor spinning we think winter means being out of shape and holiday off time. But sometimes we surprise ourselves. Getting in the time and effort to be active and stay healthy can reap benefits also.
For a few weeks before going to Tucson I have had a pretty boring routine of training. A roller wake up call before dawn to spin, then swimming before heading to work. After a long day of work I settled myself onto the couch for a long movie…ha ha just kidding…onto the trainer for a couple hours of spinning, or at the gym for some lifting and exercises.
So arriving in Tucson and riding up Mt. Lemmon that first day I completely surprised myself with how fit and strong I felt. And it continued….The whole week I was able to keep endurance and stamina to ride hours beyond what I had been able to while in Santa Fe.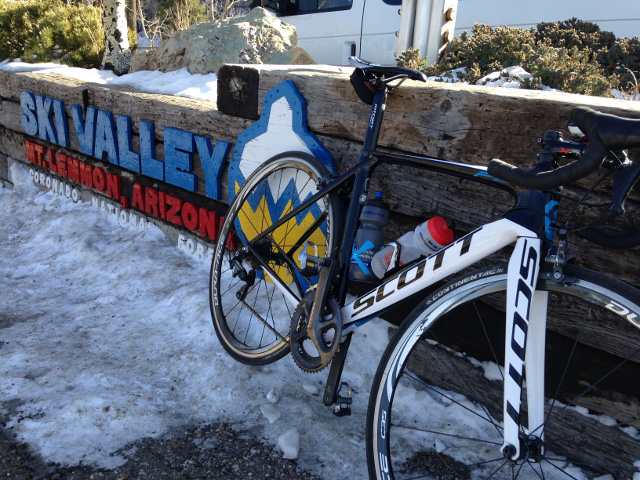 I really learned the direct effects of core and the importance of keeping consistent. I could stand on the pedals and balance with an agility I've never felt quite like this before. So get in those planks and crunches! It'll pay off!
I also realized how my nutrition and diet could push me into feeling more energy and the benefit from what I put in my body. Supplements and recovery mixes have balanced out my diet where I feel the effect of magnesium and other base nutrients. I have been using product from Health Products Distributors, specifically their Rejuvenate! superfood mixes and Myo-Mag supplements that are essential for feeling good in every lifestyle, whether a pro athlete or not.
Feeling good and working out hard is such a balance, and so much of the time it's a matter of balancing real life with our dream world of training. Setting yourself up for success comes from planning and knowing you can do it, then it becomes part of your every day.
I don't usually post my workouts, training or numbers. But last week was such an amazing solo bike camp adventure that I just have to share it.
I rode a total of 30 hours and 50 minutes, with one day of rest mid-week also (rest is so important and never to be neglected).
Rode 460 miles (740 km), max speed on descent 50 mph, and climbed 31,315 ft (9544.8 m) in elevation.
Can't wait for what adventures await me in this upcoming year. 2015 LET'S DO THIS!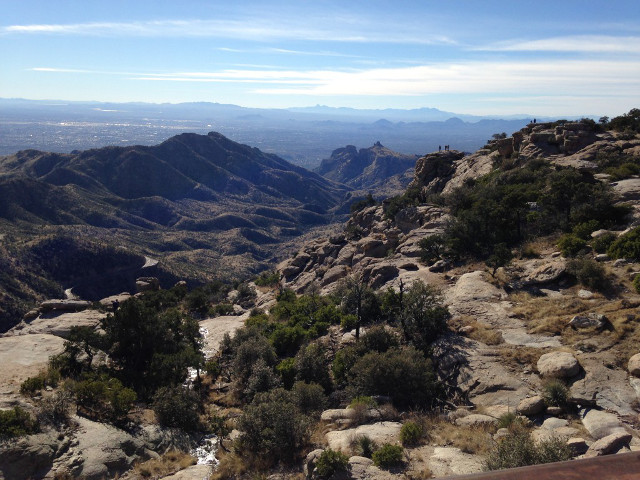 ITALIANO!!! 🙂  … scusa per tutti gli errori
Settimana scorsa sono stata a Tucson, Arizona per 7 giorno ad allenarmi al caldo e fare tante kilometri e salite. E stato bellissimo facendo piu di 30 ore in bici, 740 km di distanza, e 9544m scalata in montagna. Ancora tanto tempo per preparazione ma sono pronta e contentissima per il prossimo staggione.
~~~
Irena Ossola's blog post on her training was originally published January 3, 2015 on her blog (http://www.ossolasport.com/blog). Read her blog post there: http://www.ossolasport.com/blogirena/resolving-2014/