Avoiding excess dietary sugars is one of the healthiest things. But there is one sugar that really is good for you. That sugar is D-ribose.
In fact, D-ribose is so healthy for you, it may be the one sugar you won't want to live without. A little background to this amazing sugar.
D-ribose is a 5-carbon monosaccharide occurring naturally in living cells. D-ribose importantly forms the carbohydrate parts of deoxyribonucleic acid (DNA) and ribonucleic acid (RNA). That means d-ribose is the sugar essential for the biological function of all living creatures, including humans.
Supplemental D-ribose is associated with many benefits. These benefits include greater energy, less fatigue, and faster muscle recovery. These benefits relate to the capacities of D-ribose as a total body energizer because it boosts energy production (as ATP) in the body.
For individuals suffering low energy levels associated with chronic fatigue syndrome (CFS), low energy levels, and other problems related to low energy (ATP) production, D-ribose can mean a significantly higher level of energy. In cases of extremely low energy, it can mean the capacity to function more normally.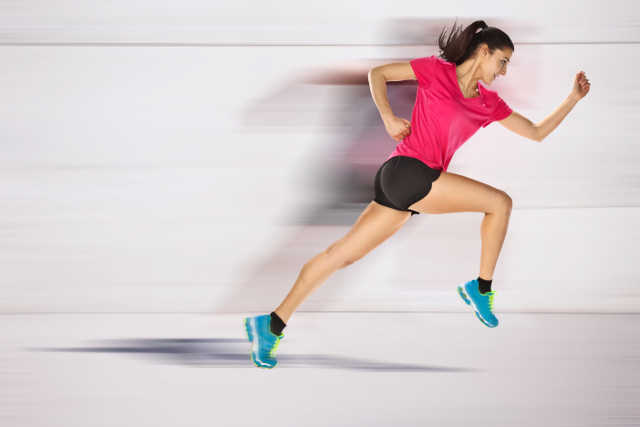 Athletes and bodybuilders were among the earliest to recognize D-ribose for purposes of improving performance and recovery times. D-Ribose also exerts anti-anxiety, stress reduction, and potential anti-depressant properties. There is additional evidence suggesting that supraphysiological amounts of ribose may have cardioprotective effects, especially for the ischemic heart.
Supplemental D-ribose usually comes in the form of a sweet, crystalline, water-soluble powder. It is also available in capsules or tablets, including chewable tablets.
Humans synthesize d-ribose from foods, including glucose and various dietary sugars. But there are benefits to supplemental D-ribose. One of the major reasons is the important role of D-ribose in the production of energy (ATP) in human cells.
D-RIBOSE BENEFITS
• GREATER ENERGY (ATP) PRODUCTION
• FASTER RECOVERY
• REDUCED FATIGUE
• IMPROVES ATHLETIC PERFORMANCE
• SUPPORTS MITOCHONDRIAL FUNCTION
• AIDS CHRONIC FATIGUE AND FIBROMYALGIA
• SUSTAINS CARDIAC AND SKELETAL MUSCLE
• BETTERS PHYSIOLOGICAL FUNCTION UNDER ANAEROBIC CONDITIONS
• SUPPORTS LONGEVITY OF BLOOD CELLS
• ANTI-ANXIETY EFFECTS
• STRESS REDUCTION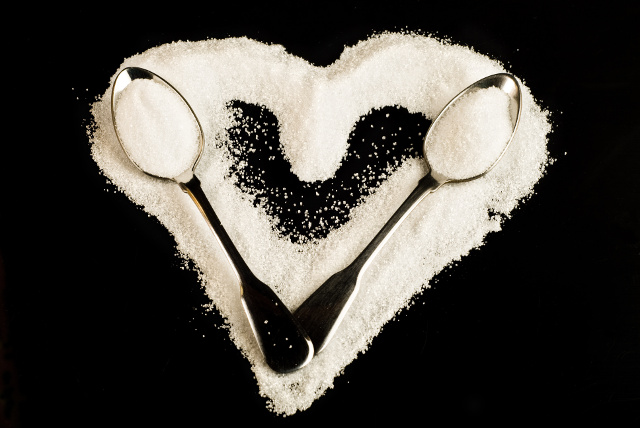 RIBOSE FOR ENERGY (ATP) PRODUCTION
The body uses D-ribose to generate adenosine triphosphate (ATP).  ATP provides energy for all bodily movements and every chemical reaction in cells. ATP is the source of all energy in the body and it's constantly broken down and recreated due to the processes of life.
The adenine portion of ATP consists of one molecule of adenine and ribose (i.e., five-carbon sugar). The triphosphate portion of ATP consists of three phosphate molecules. When a phosphate breaks off from ATP, then energy is released. The compound then becomes adenosine diphosphate (ADP), which consists of adenosine and two phosphate molecules. When another phosphate molecule breaks off, it becomes adenosine monophosphate (AMP).
It is well established that ratios of ATP, ADP, and AMP are essential for regulating energy in cells. Under extreme physiological stress (e.g., high-intensity exercise), our cells cannot recreate ATP rapidly enough to supply cells with required energy. Concentrations of ADP and AMP rise causing a reduction in cellular energy. When the body's rate of ATP use continues exceeding the rate at which it can be generated, cells "lose" nucleotides in order to restore the ratio between ATP, ADP, and AMP.
During anaerobic metabolism, AMP levels can rise within cells, thereby disturbing the ratios of ATP to ADP and AMP. The body can reduce AMP concentrations by degrading AMP to simpler end products resulting in a significant decrease in the adenine nucleotide pool. Under extreme conditions (e.g., prolonged high-intensity exercise or the diminished blood flow to tissues witnessed in ischemia), the adenine nucleotide pool may decrease by 30–50%. These effects can significantly compromise physical performance.
Here is where D-ribose supplementation works to support energy production. Supplemental D-ribose allows the body to bypass relatively slow conversion steps required for recreating the adenosine nucleotide providing critical material for ATP production. That is, D-ribose can increase the speed of nucleotide replacement. This has implications not only for sports performance, but also for general health. D-ribose is especially useful in situations where greater energy may be required, as in low energy, chronic fatigue, fibromyalgia, or combating the effects of aging.
D-RIBOSE RATE-LIMITING SUGAR FOR NUCLEOTIDE SYNTHESIS
One of the most important aspects of D-ribose for health relates to the fact that it is the rate-limiting compound that regulates the activity of the purine nucleotide pathway of adenine nucleotide metabolism. As such, ribose plays a central role not only in the synthesis of ATP, but also of coenzyme-A, flavin adenine dinucleotide (FAD), nicotinamide adenine dinucleotide (NAD), DNA, RNA, and other important cellular constituents.
In fact, D-ribose is the only known compound the body can use for performing this critical metabolic function. Specifically, ribose administration bypasses the slow and rate-limited pentose phosphate pathway to stimulate adenine nucleotide synthesis and salvage in vivo. In addition, it has been shown that de novo adenine nucleotide synthesis in skeletal muscle is rate limited by the availability of ribose.
Specifically, human muscle cells (e.g., heart and skeletal muscle cells) do not rapidly replace lost nucleotides because of the lack of two rate-limiting enzymes in the pentose phosphate pathway metabolizing glucose to ribose-5-phosphate. Ribose itself forms 5-phosphoribosyl-1-pyrophosphate, a rate-limiting compound in nucleotide synthesis. As noted, supplemental D-ribose allow the body to bypass the rate-limited steps of the pentose phosphate pathway, thereby accelerating nucleotide synthesis (and salvage).
STOPPING THE VICIOUS CYCLE OF ENERGY DEPLETION
It should not take a genius to figure out that when energy production is optimized, overall health will improve. Yet, the same principle also applies in reverse. That is, there are many instances in which low energy levels can fuel lower energy levels. For example, when illness, stressors, or other factors deplete large amounts of the body's supply of energy, they can gradually (or not so gradually) lessen the body's capacity to produce more by overtaxing the energy production system.
This cascade of reduced energy production can become a vicious cycle in which there are few reserves left to support the body's need for greater energy. D-Ribose is one of the only nutrients that can reverse the downward spiral in ATP production when demands exceed supply. By feeding the body's own system for producing energy, and thereby supplying the raw material required to produce it, supplemental D-ribose can helps break the cycle of low energy levels.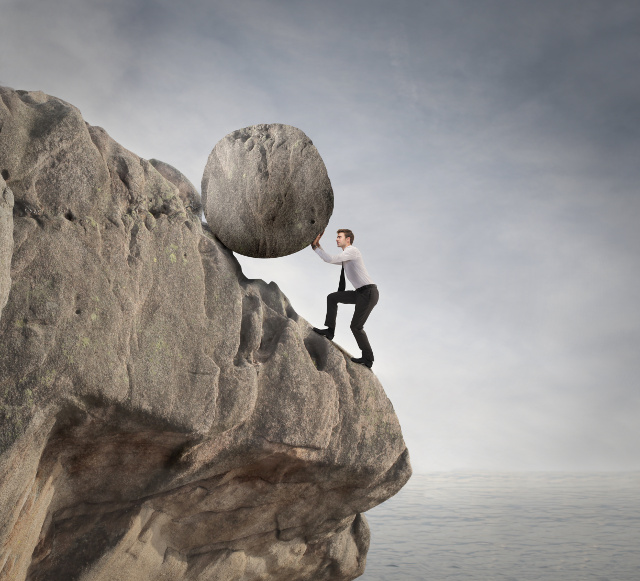 A ROLE FOR SUPPLEMENTAL D-RIBOSE
To recap the importance of supplemental D-ribose: D-ribose increases the rate at which ATP is generated. This improves exercise performance and allows for faster muscle growth. All this is possible because supplemental ribose helps the body bypass the conversion steps needed to create or re-create adenosine nucleotides.
Because replacing adenine nucleotides normally requires a certain amount of time, providing the body with D-ribose supplementally via diet can reduce rates of healing and repair in muscle cells. That is, supplemental D-ribose can increase the speed at which adenosine nucleotides are replaced by providing raw material for the creation of more ATP. That is how D-ribose improves athletic performance and supports optimal energy production, as well as optimal muscle health.
The significance of the science behind ATP production is that almost everyone can benefit from supplemental D-ribose. Whether you are an athlete requiring rapid repletion of energy, a person suffering from low energy levels or chronic fatigue, or anyone who wishes to improve energy production supporting optimal health.
REJUVENATE! SUPERFOODS INCLUDE D-RIBOSE
We at HPDI have focused our efforts on formulating the most effective nutritional supplements and superfoods. When Dr. Hank Liers formulated our original high-RNA Rejuvenate! superfood, he put D-ribose into it. In fact, all of our Rejuvenate! superfoods provide significant amounts of D-ribose.
Rejuvenate! (original greens) provides 1,500 mg D-ribose per serving (one small scoop). Rejuvenate! PLUS provides 1,800 mg per serving (two scoops). Rejuvenate! Berries & Herbs provides 2,000 mg per serving (two scoops).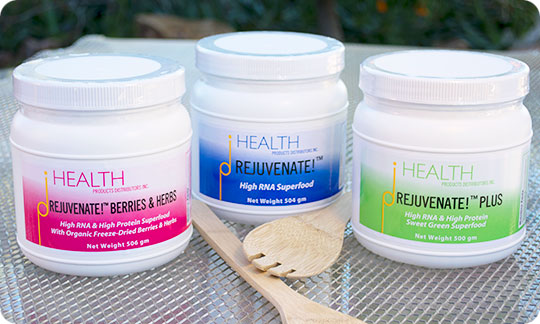 A major reason HPDI includes D-ribose in its superfoods–and perhaps the most obvious one–is simply that we formulate unique, high-RNA superfoods to support optimal energy production in the body. D-ribose supports that goal by various means.
D-ribose is the rate-limiting sugar for the uptake and assimilation of dietary nucleic acids (RNA, DNA, nucleotides, and nucleosides). This is because D-ribose is actually the sugar backbone of these nutrients. As such, the body requires D-ribose in order to utilize and create (or recreate) dietary nucleic acids.
For example, nucleotides are the molecular building blocks of DNA and RNA. They are chemical compounds consisting of a heterocyclic base, a 5-carbon sugar (ribose or deoxyribose) and at least one phosphate group. They are the monomers of nucleic acids, and 3 or more can bond together to form a nucleic acid.
Nucleosides are glycosylamines consisting of a base (or nucleobase) to a ribose (or deoxyribose) ring. Some nucleosides are cytidine, adenosine, guanosine, and inosine. When nucleosides are phosphorylated in cells, they produce nucleotides (see above).
Thus, D-ribose plays important roles as an essential part of nucleic acids, nucleotides, and nucleosides; in the production of energy (as ATP); and the synthesis and salvage of nucleotides in the body.
Rejuvenate! superfoods are formulated to provide high levels of nucleic acids. D-ribose helps the body optimize its use of nucleic acids and their constituent components. Having D-ribose in our superfoods not only supports energy production directly, but also allows maximum use of the dietary RNA they are formulated to provide.
Rejuvenate! superfoods provide nutrients that boost energy levels significantly and consistently for optimal health, healing, and wellness. The inclusion of D-ribose importantly supports the powerful nucleic acid nutrition these superfoods offer, as well as supplements the body's intake and synthesis of D-ribose.
SUMMARY
D-Ribose of one of the most important natural sugars for life and health. It is one of the few nutrients that can boost energy levels naturally. When taken with other important biological nutrients, including dietary RNA, DNA, nucleotides, and nucleosides, D-ribose is truly a nutritional powerhouse that can support good health and the energy levels required to live life to its fullest. We believe the best way to obtain supplemental D-ribose is to consume Rejuvenate! superfoods.
SOURCES & RESOURCES
REJUVENATE! SUPERFOODS
HPDI BLOG ARTICLES
GET RESULTS WITH REJUVENATE SUPERFOODS
9 THINGS TO KNOW ABOUT REJUVENATE! SUPERFOODS
DIETARY RNA FOR ATHLETIC PERFORMANCE
TECHNICAL INFORMATION
Pentose-Phosphate Pathway: Elsevier's Review of Biochemistry
From Fatigued to Fantastic (excerpt) by Jacob Teitelbaum, MD
D-Ribose technical information (Vista Chemicals)
Enhancing Cardiac Energy with Ribose (LEF)
SCIENTIFIC STUDIES
The Use of D-Ribose in Chronic fatigue syndrome and fibromyalgia (J Altern Complement Med.)
D-Ribose Aids Advanced Ischemic Heart Failure Patients (Int J Cardiol.)
D-Ribose, a Metabolic Substrate for Congestive Heart Failure (Prog Cardiovasc Nurs.)
D-Ribose as a Supplement for Cardiac Energy Metabolism (J Cardiovasc Pharmacol Ther.)
Ribose Accelerates the Repletion of the ATP Pool During Recovery from Reversible Ischemia of the Rat Myocardium (J Mol Cell Cardiol.)
Significance of the 5-phosphoribosyl-1-pyrophosphate pool for cardiac purine and pyrimidine nucleotide synthesis: studies with ribose, adenine, inosine, and orotic acid in rats (Cardiovasc Drugs Ther.)
Stimulation of Myocardial Adenine Nucleotide Biosynthesis by Pentoses and Pentitols (Pflugers Arch.)
The Role of Ribose on Oxidative Stress During Hypoxic Exercise (J. Med. Food)
D-Ribose Benefits Restless Legs Syndrome (J Altern Complement Med.)